Skip to Main Content
It looks like you're using Internet Explorer 11 or older. This website works best with modern browsers such as the latest versions of Chrome, Firefox, Safari, and Edge. If you continue with this browser, you may see unexpected results.
Library Contact Information
Paul & Harriett Mack Library on Bethlehem Campus
Address:
College Center building, 4th floor
Bethlehem Campus
3835 Green Pond Road
Bethlehem, PA 18020
Phone #:
Circulation Desk & Testing Center: 610-861-5360
Research Help Desk: 610-861-5359
Email a librarian for assistance: askthelibrarian@northampton.edu
Follow us:
nccbethlibrary
ESSA Bank & Trust Foundation Library on Monroe Campus
Address:
Keystone Building
Monroe Campus
2411 PA 715
Tannersville, PA 18372
Phone #:
570-369-1810
Email a librarian for assistance: askthelibrarian@northampton.edu
Follow us:
@nccmonroecampuslibrary
Reference & Research Help Hours
Visit us
Chat
Outside of posted hours, our Ask the Librarian chat is staffed by Visiting Librarians from our after-hours service.
Email
askthelibrarian@northampton.edu

Call
(610) 861-5359
Book a Librarian appointments
Request a Book a Librarian research consultation to meet or video chat on a day and time convenient to your schedule.
Welcome!
T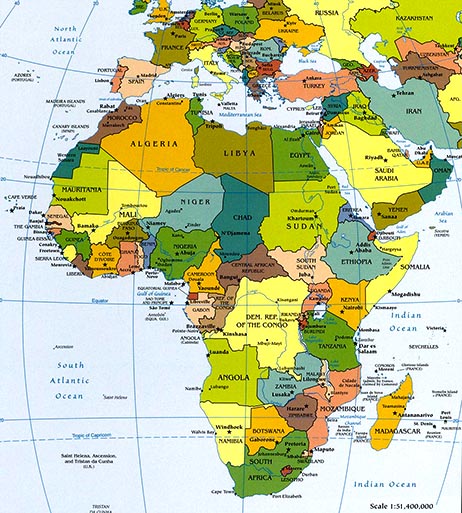 his guide is designed to identify library resources that will help students in the HIST 121:The Black Experience course. This course closely examines the influence that people of African descent have had on the development of the United States. It also explores the rich cultural contributions made by African Americans in the areas of music, art, religion, and literature during such periods as the Harlem Renaissance, Black Power Movement, and the contemporary Hip Hop era. The NCC library has a wealth of books, articles, DVDs and online videos that can help you better understand the people and movements that will be studied - and they are outlined for you here!